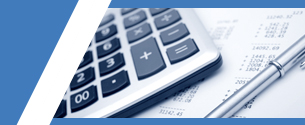 ---
Talent
David Harari
As an NYU educated lawyer, David joined the family's wholesale handbag business, Sarne Corporation in 1981. When Sarne engaged its first back-office client in 1995, David had a vision of a company that was dedicated to providing expert back-office services for other wholesale businesses, and in 1997 founded G&A Services with his partners. As the person responsible for making all G&A Services technology decisions and developing the company infrastructure, David is CEO of G&A Services and oversees and handpicks company managers and maintains contact with clients.
Albert Harari
As President of G&A, Albert ensures the company's seamless back-office performance on a daily basis by maintaining contact with clients and through his knowledge of the inner workings of the company and industry. Albert began working with G&A in 2002, working his way as Credit Department Associate, Operations Manager, Vice President of Operations, and Vice President of Business Development. These experiences, as well as obtaining an MBA in Operations Management and Computer Information Systems from Baruch College in 2013 have provided Albert with not only in-depth knowledge of G&A Services on the inside, but a fresh perspective on what back office could truly offer its clients.
Nick Mellos
As VP of Operations, Nick was employed by Sarne in 1982 in the order entry department. He quickly worked his way up to the billing department, then the allocation department. By the time he was promoted to operations manager in 1996, Nick had gained many years of valuable experience and detailed knowledge of day-to-day back-office wholesale operations. Nick now oversees the day-to-day operations of G&A Services.