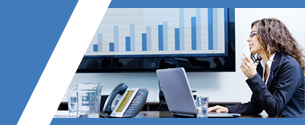 ---
Promise
G&A Services LLC is independent from other operating companies. We provide conflict-free back-office solutions that are dedicated to serving you.
Choose the warehouse and distribution solution that is right for your business. G&A will not limit your selection.
As members of the Retail Value Chain Federation (RVCF), you are ensured that we are in full compliance at all times and that all requirements are incorporated into G&A systems, avoiding retail deductions.
G&A's distribution software is continually monitored and updated guaranteeing that our clients' individual needs and requirements are met and fully compliant with industry standards.
Each G&A staff member is fully trained to perform their job. you can discuss any issues or questions with your designated G&A staff members and, to support your management information needs, inquiries can also be made through our on-demand software applications.